Sunday produced some powerful storms near my parents cabin on Whiteface Lake in northern Minnesota. Photo credits to my parents.
As the storm cell approaches

This was taken before the worst of it hit and they took cover in the bathroom.
After the storm passed. The flagpole didn't fare too well, and neither did the trees.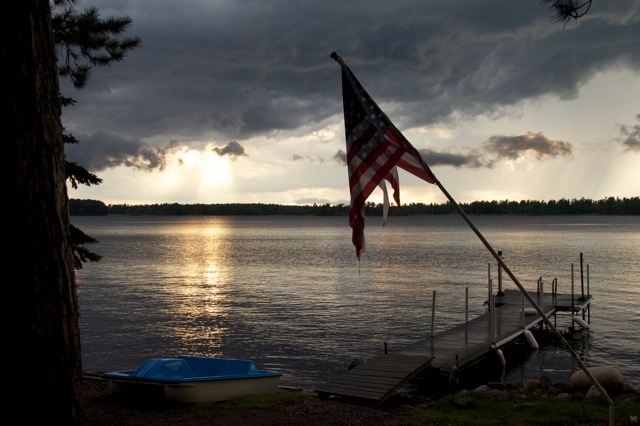 This fell in between the cabin and the neighbors. The amazing part was the pontoon was parked here. The wind pushed it about 30 feet and then snapped the tree off. If the wind didn't push the boat and trailer, it would have been heavily damaged. The kayak rack was tossed as well.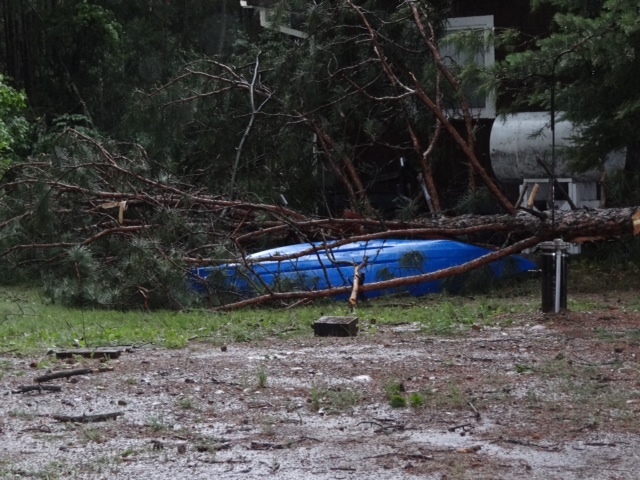 This is the neighbors cabin. It was getting pretty dark as the storm hit just before sunset.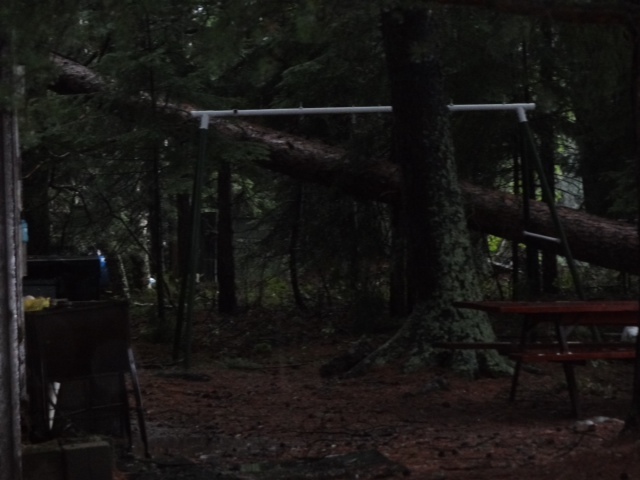 A quarter mile from the cabin the lake shore was severely hit. I've only seen photos so it's hard to tell if this was a microburst downdraft, tornado or straight line winds. My guess is microburst.
The same area but the view is from shore.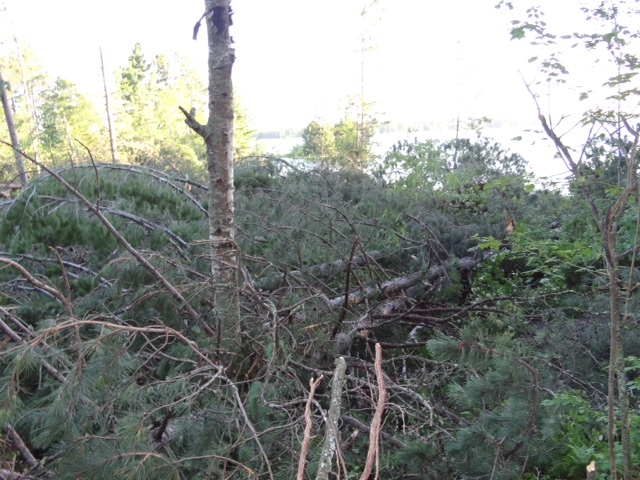 .
Again, same area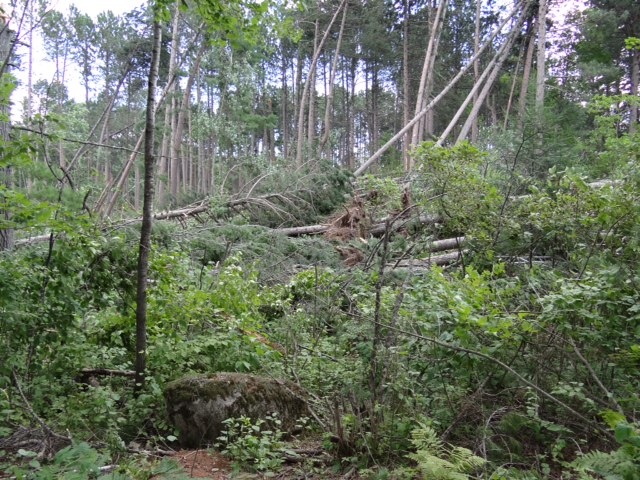 These were over the road that you can barely see.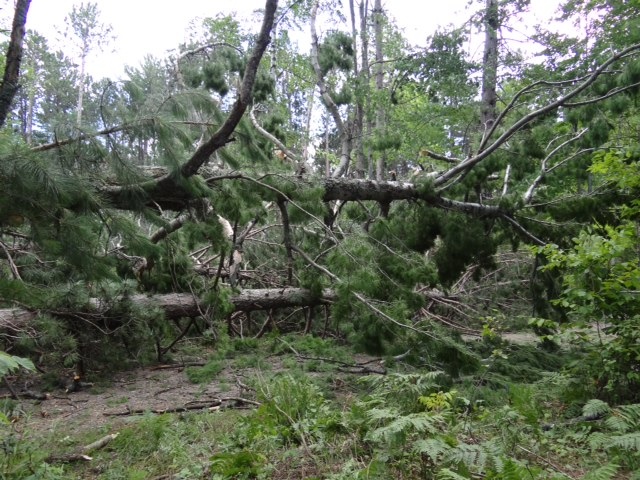 This photo was taken of the same shoreline the day before.
Same shore the next day.